Full Colour print over entire shirt
Colour Wont fade or wash out
Fluro Colours available
Sizes: Kids 0-12, Ladies & Mens XS-9XL
No Minimum Orders
T-Shirt / Singlet – $33
Polo Shirt $35
Hoodie – $62
Winter Jacket – $85
Standard Design Fee $88, Custom Car Illustration Extra $88-$150
Discounts Available for Bulk Orders
Also available – Long Sleeve Shirts, Zipper Collars, Stand Up Collar, Hidden Pockets, Extra Thick Hoodies, Full Zipper Hoodies, 1/4 Zipper with Collar Hoodies.
SCROLL DOWN FOR DESIGN SAMPLES
All our sublimated shirts are made out of super durable 100% polyester fabrics with a unique wrinkle free technology. These shirts are made to be worn in the most demanding weather conditions, allowing air to efficiently pass through the shirt and wick moisture away. 
All Sports!
Its not just motorsport teams we do custom shirts for, we can also do them for baseball teams, hockey teams, football clubs, football jerseys, fishing shirts, darts shirts, eightball shirts, swimming clubs, bmx jerseys, if you need clothing for your club, just contact us and we can get it done!
Get started by clicking on a design form button below
Motorsport Teams!
Click the button below to start with a design order.
Businesses/Sport Teams!
Click the button below to start with a design order.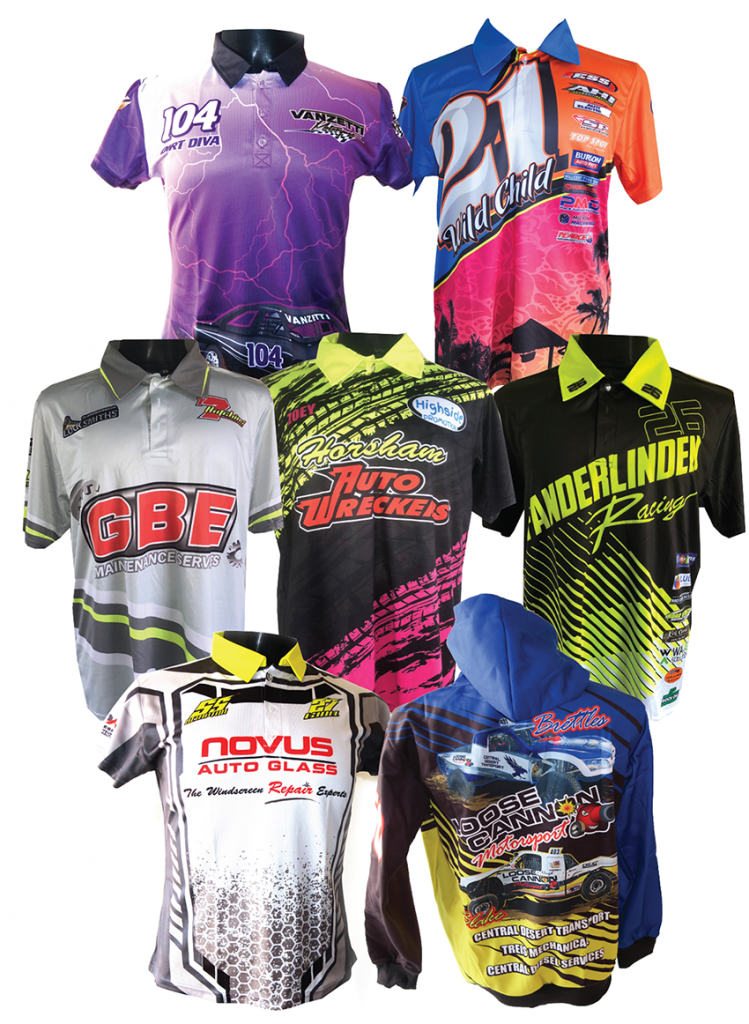 Fill Out a Design Form
Click on the 'GET STARTED' button to fill out a design form

Proof of your Design
A digital proof of your what your finished product will look like.

We'll get it done!
Leave it to us, your order will now go into production and we will send it straight to your door as soon as its ready.
Ready to Design!
Get Started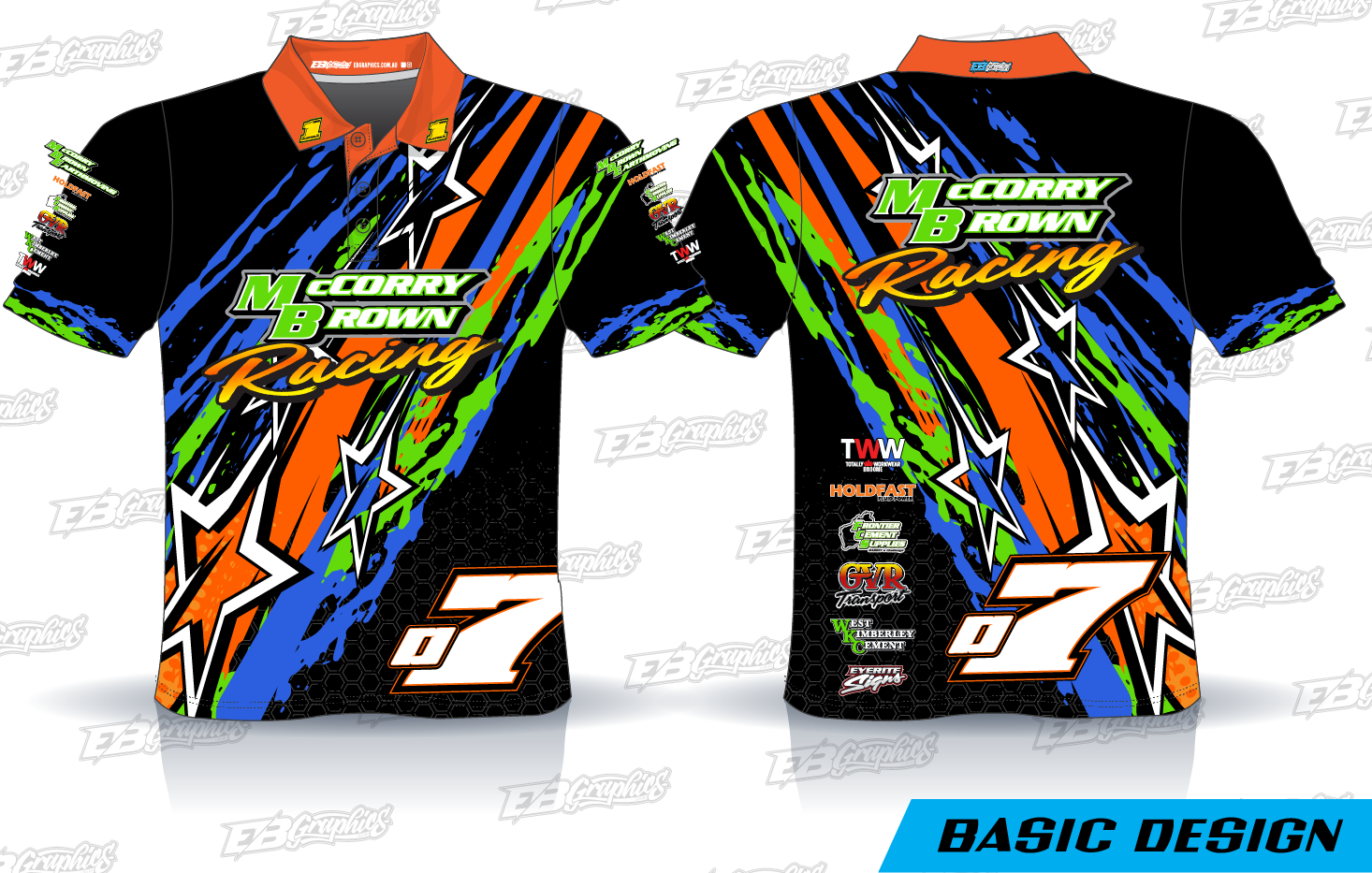 Basic Design – $88
Custom design shirt, colours, team logo, race number, sponsor logos etc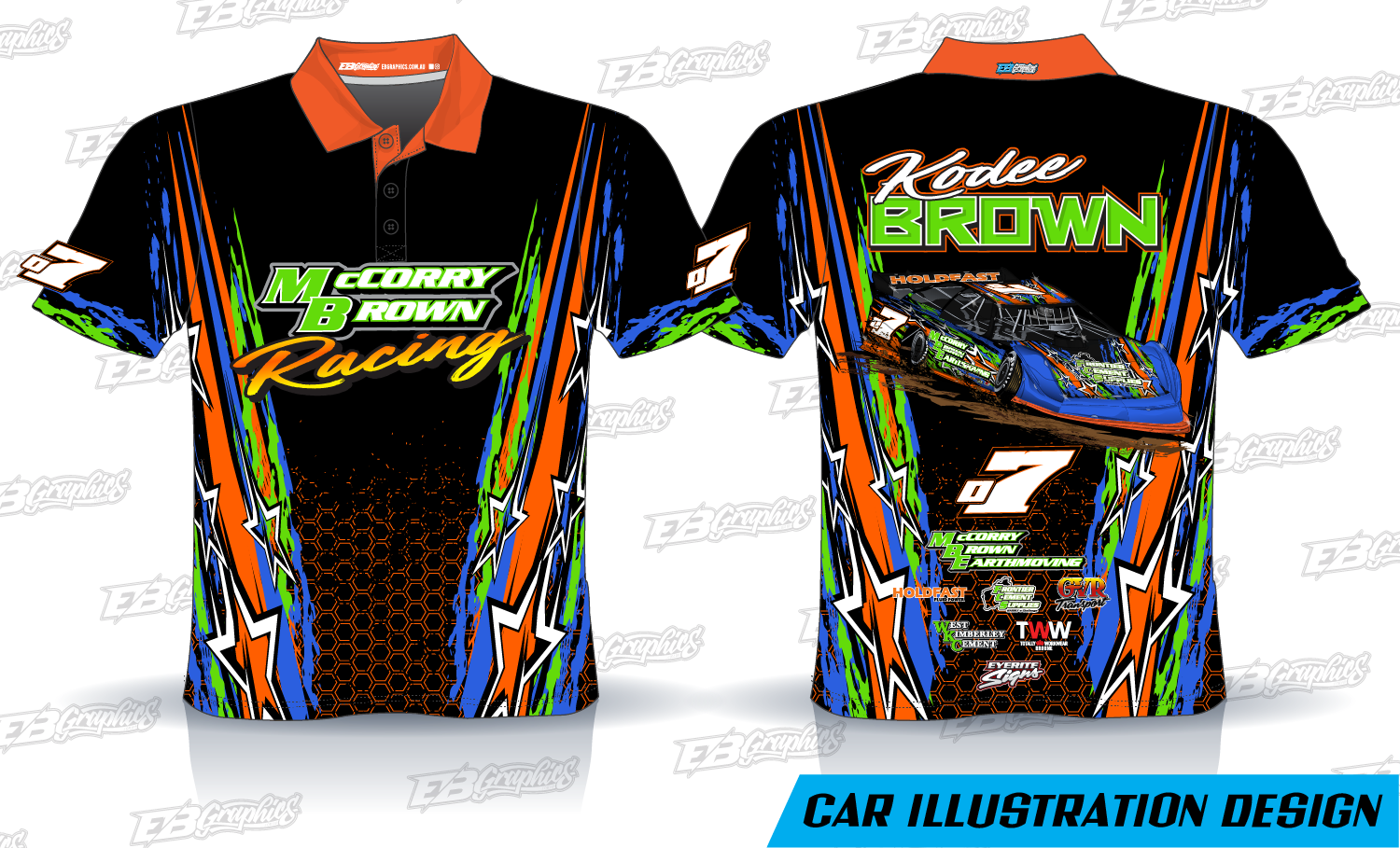 Add a Car Illustration' from $88-$150extra
Custom illustration of your racecar, including design shirt, colours, team logo, race number, sponsor logos etc