Custom Design for your Racecar, Truck, Boat, Bike, anything!
We can Print it here in our shop too! Or send for your own Signwriter
Wrap Kits available from $450
Designs from $150
Printing Options
Printed in Shop and Sent for DIY Fit or Fitted at our Shop: Printed on premium Avery Dennison wrap vinyl with a gloss or matte over-laminate to ensure an easy to use and long lasting product. It can then be fitted to your vehicle either at our Mount Gambier shop or posted direct to you for DIY fitting. Fitting instructions and videos provided.
Print File Supplied: Want to use your local signwriter? Totally cool with us. We can email you a print ready file for to your local signwriter to print.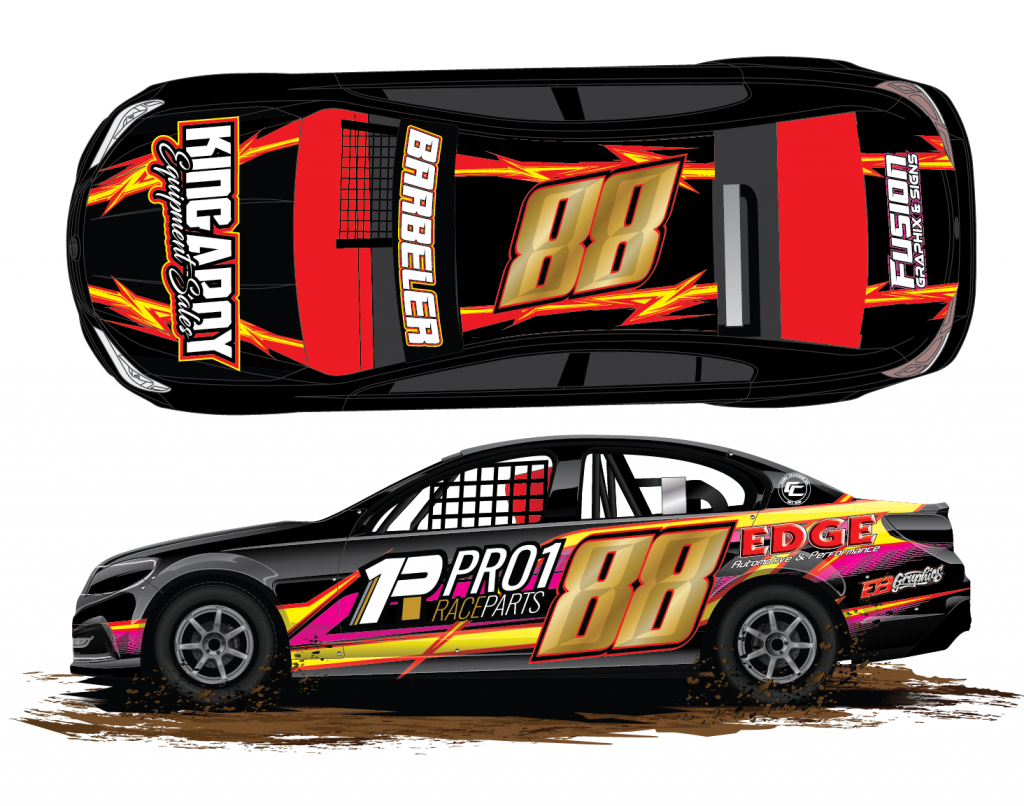 Fill Out a Design Form
Click on the 'GET STARTED' button to fill out a design form

Proof of your Design
A digital proof of your what your finished product will look like.

We'll get it done!
Leave it to us, your order will now go into production and we will send it straight to your door as soon as its ready.